✔️ Hotel Mediterran Budapest ****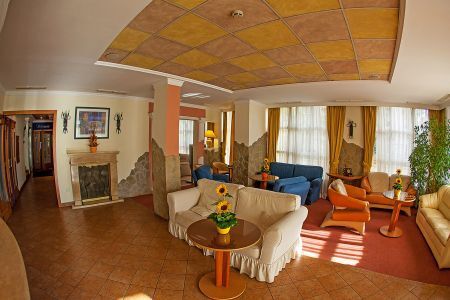 Hotel Mediterran Budapest **** 4-star hotel Mediterran Budapest
Hotel Mediterran is a modern 4-star hotel in Budapest, in the heart of Buda, at the foot of Gellert Hill. The hotel is located near the downtown, exactly where the highways M1 (from Wien) and M7 (from Lake Balaton) reach the downtown. Budapest Congress & World Trade Center (former Congress Center) is located opposite to the hotel and it takes only 5 minutes to reach MOM Park Shopping Mall and Alkotás Point Offices.
From Hotel Mediterran the city centre can be easily reached by public transport (bus nr. 8, 12, 112, 139 or tram nr. 61) and by car too.
Hotel Mediterran offers up-to-date technical equipments, air conditioning and Mediterranean atmosphere inside.
Hotel Mediterran has 40 rooms - all of them with bathroom and air conditioning - supplied with hair drier, minibar, in-room safe, telephone, WiFi hot spot - Wireless high-speed Internet access and television with movie/satellite channels. The windows are soundproofed; offer a nice view of Buda Hills. Non smoking rooms and connecting rooms are also available.
The drink bar in the lobby is a popular place for guests to enjoy good company and good times. Opening time: daily 10:00 - 23:00.
Our Sunflower restaurant with its winter garden and summer terrace offers Hungarian, international and Mediterranean specialities. Opening time: daily 12:00 - 23:00.
The air conditioned Sunflower conference room in the garden is a perfect venue of seminars, meetings and smaller conferences. Its max. capacity is 45 persons in theatre style.
Distances:
Downtown: 2 km
Ferihegy Airport: 20 km
Southern Railway Station (Déli pályaudvar): 1,5 km
HUNGEXPO Budapest Fair Center: 8 km
Eastern Railway Station (Keleti pályaudvar): 5.5 km
Congress and World Trade Center: 0.2 km
Castle Hill: 1,5 km
INFOPARK Budapest: 2.5 km
National Museum: 2,5 km
Factory Center in Budaors: 8 km
Gellert Baths: 2 km
Hotel Mediterran Budapest