✔️ Hotel Soho Budapest ****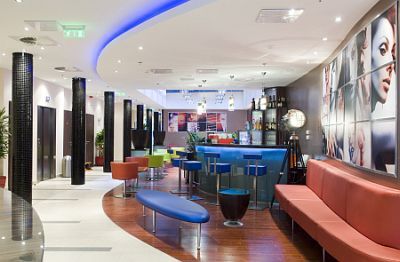 HOTEL SOHO Budapest
"The seventh sense of Budapest"
May it be a business trip, a city tour or relaxation, the new 4-star hotel of Budapest - Hotel Soho - will give an unforgettable experience. Beyond the scents, flavours, sights, the silent tranquillity, the tangible splendour and winged imagination, discover the seventh of all senses: Soho! Give in to the temptation and take a walk in the world of sensuality.
Located in the heart of Budapest in the middle of the colourful and teeming city, between the Eastern and Western railway station and among many famous historical sights, Hotel Soho meets every need of style and elegance in the vicinity of the city's pulsing cultural scene, entertainment and nightlife. The Danube, Váci street, the Synagogue, the Budapest Broadway, the best restaurants, theatres and concerts are all located nearby, easily accessed thanks to the excellent traffic and public transport in the area. The distinctive atmosphere of the hotel harmonizes stylish comfort with Soho's sensual elegance.
The 74 guest rooms - including 6 junior suites - are all well-equipped with LCD television, separate film channels, minibar, air-conditioning, soundproof windows, a direct telephone line and high speed internet.
Our elegant lounge, lobby bar and conference rooms provide our guests with high speed Wi-Fi connection. Our largest conference room seats up to 120 people.